Our state of the art facility in Seattle, WA is equipped with the latest software, test equipment, and documentation methods in order to provide you with the best products on the market.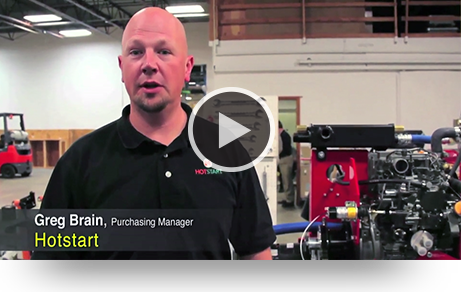 History

For over fifty five years, Cascade Engine Center has been a leader in the industry of diesel engine integration.
Ever since 1961 the company's focus has been on developing complete diesel engine powertrain solutions and for both industrial and marine applications.
Emerson Power Products was purchased in 1995 by Tim A. Hess and Walt Pisco and renamed Cascade Engine Center. Cascade continues to be committed to providing innovative engineering solutions for diesel engine powertrain packages, specialized diesel generator packages, and power unit packages whether for industrial, energy, agricultural, mining or marine markets.
We have been recognized by manufacturers we represent as a top engine distributor in North America. Our success is based on one simple formula—hire the best people, encourage them to work to their highest level of competence, and provide them the necessary tools and facilities to meet the market needs of our customers.
Within our current 75,000 square foot facility, we have an academic classroom, a test and evaluation fabrication shop, and a test cell for the instruction of technicians and engineers. Our education program—which we call Cascade University—is authorized to provide diesel engine training for all of the brands we represent.
All of our instructors and curriculum are certified by the respective factories, and we offer online and instructor-led classes year round. We've been told that our training facilities are exceptional and are used not only by Cascade but by many of our manufacturers for regional classes.
We are proud to announce that in 2018, we earned our ISO 9001:2015 certification. We went through a rigorous documentation process and are now the one of (if not the only) diesel engine integrator in North America to be ISO 9001:2015 certified.
From the very beginning of the company, our emphasis has been on investment: in people, facilities, engineering tools and software, test cells, documentation and education.
Today, Cascade continues to be an engineering-driven company under the leadership of Tim and Walt, dedicated to providing the latest documented, engineered, validated packages for OEMs.